Vonnda Named San Francisco's Most Recommended B2B Partner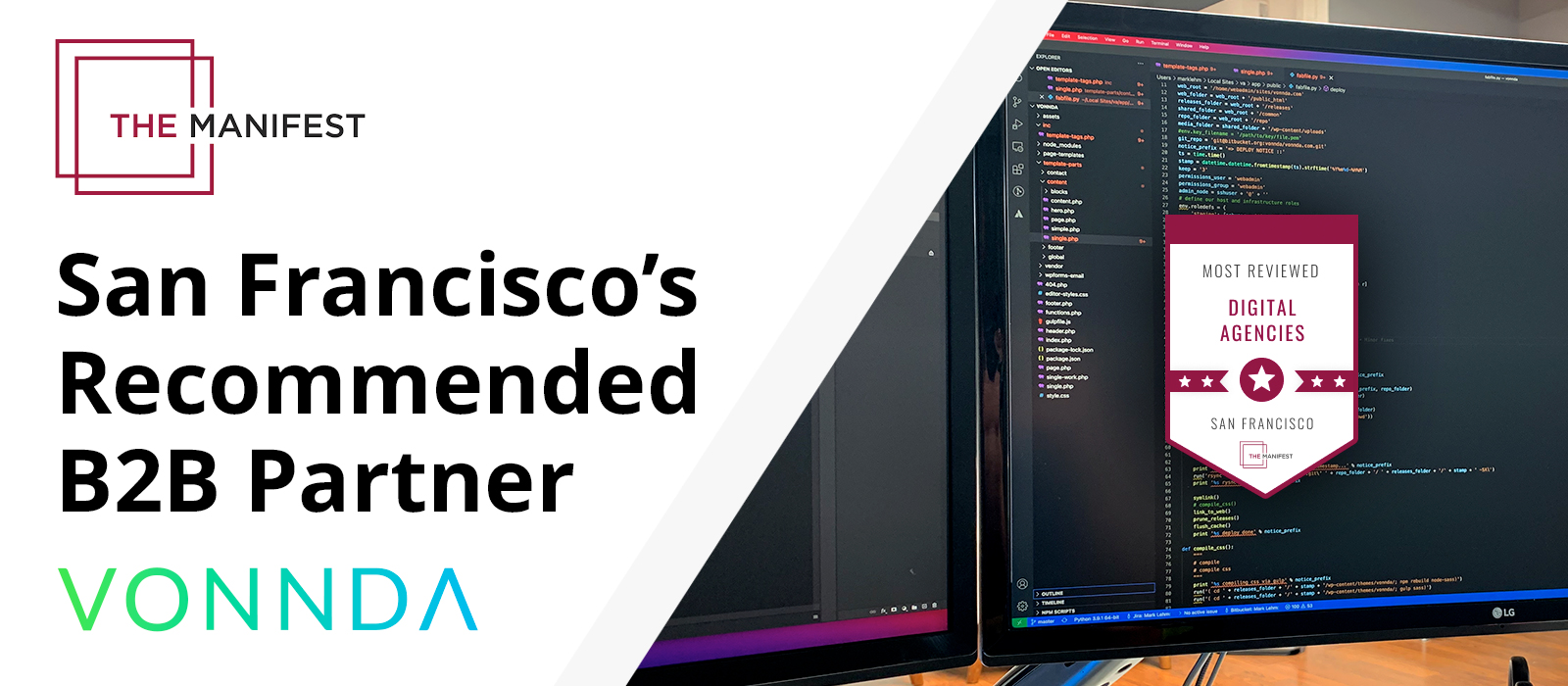 The Manifest Names Vonnda as San Francisco's Most Recommended B2B Partner for 2022
Fast, clever, and reliable — Here at Vonnda, we're known for just that! For twelve amazing years, our team has been helping our incredible clients seize every opportunity, reach their goals, and make their voices heard. We believe that understanding your clients and the people is crucial to success; that's why our team goes above and beyond to make sure that we sync and jive well with our beloved partners.
In honor of their brilliant support, we're extremely excited to share with all of you our newest recognition. During the inaugural The Manifest Awards, Vonnda was officially listed as one of the best recommended and reviewed B2B partners this 2022! Our team was ranked among the top service providers that deliver inbound marketing, e-commerce development, and digital solutions!
What a tremendous honor! Looking back at how our journey got started back in 2022, we couldn't be more grateful for every chance we had to prove ourselves. We wanted to be more than just another web agency, and thanks to everyone's constant support, we've grown to become the trusted partners that we are today.
Their support is what helped us get listed as one of the best recommended agencies on The Manifest.
The Manifest is a business news resource designed to help browsers cut through the clutter and find out more about different B2B spaces. In their first-ever awards, the platform gives the spotlight to the top firms that earned the most number of quality reviews from their clients throughout the past year.
Great and honest testimonials reflect the relationship between vendors and their clients. Receiving this wonderful honor speaks volumes about our affinity for our partners and their trust. Thank you so much to everyone who helped make this a reality! Cheers to more possibilities ahead for us!
Let's craft amazing experiences together! Contact us and let's get down to business.