Why You Should Implement Google Analytics 4 Immediately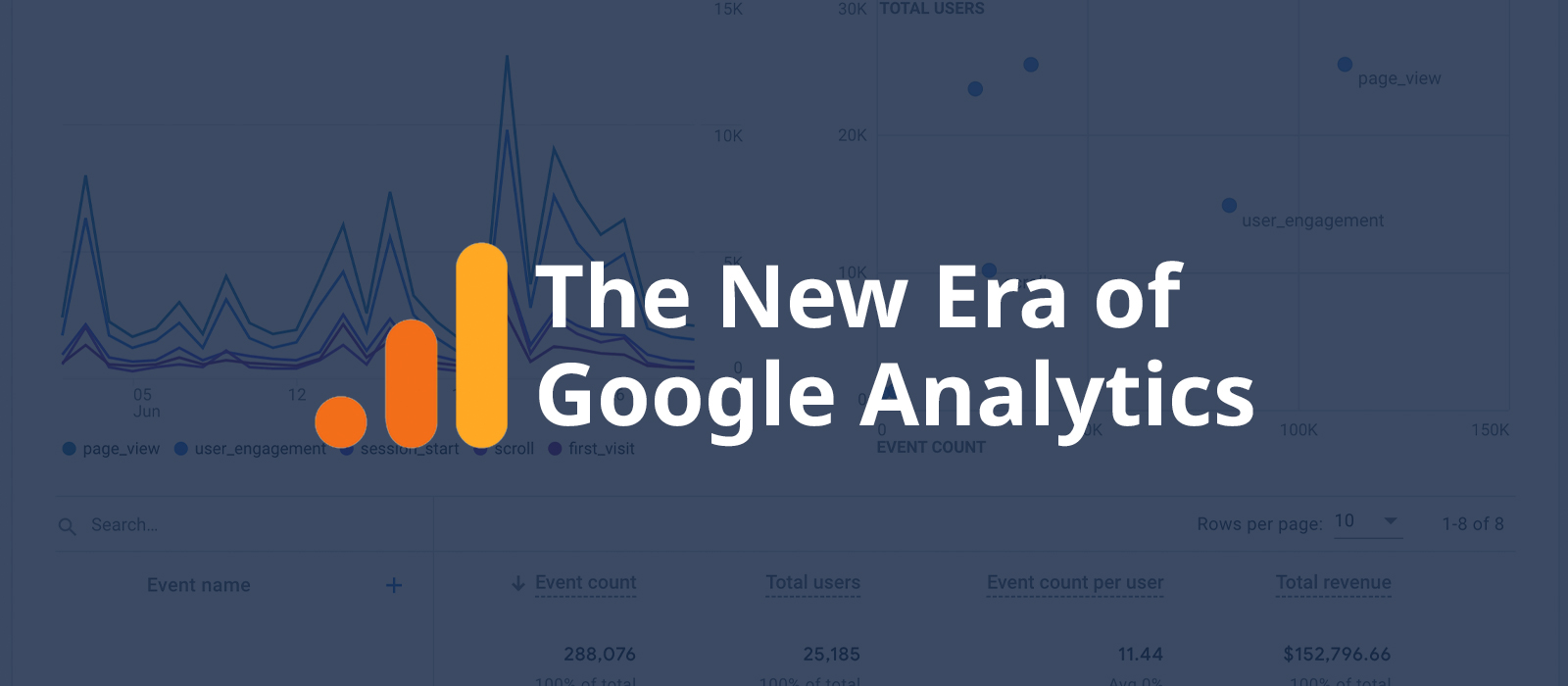 So, what is Google Analytics?
Google Analytics offers important insights about who's visiting your website, where they've come from, and what parts of your website receive the most interaction. This information helps companies make better decisions about how to advertise, what sort of content visitors want to see, and what aspects of the website need future improvements.
On July 1, 2023, standard Universal Analytics properties will stop processing new hits. If you still rely on Universal Analytics, we recommend that you prepare to use Google Analytics 4 going forward.
If you use Google Analytics, you probably already know that Universal Analytics has a July 2023 end-of-life date. At face value, it wouldn't be an unreasonable plan to switch over to Google Analytics 4 just before the cutoff date. You'd still have access to your Universal Analytics data for at least 6 months after end-of-life. However, after that 6 month grace period, there would be a gap between the last metrics you received from Universal Analytics and the first insights from Google Analytics 4. This gap would affect your year over year (YOY) data, making it difficult to see how components of your website have performed in 2022 compared to previous or future years. To assure that you have complete and uninterrupted access to vital metrics, it's important to switch over to Google Analytics 4 by July 2022 to start building historical data and usage information in the new system.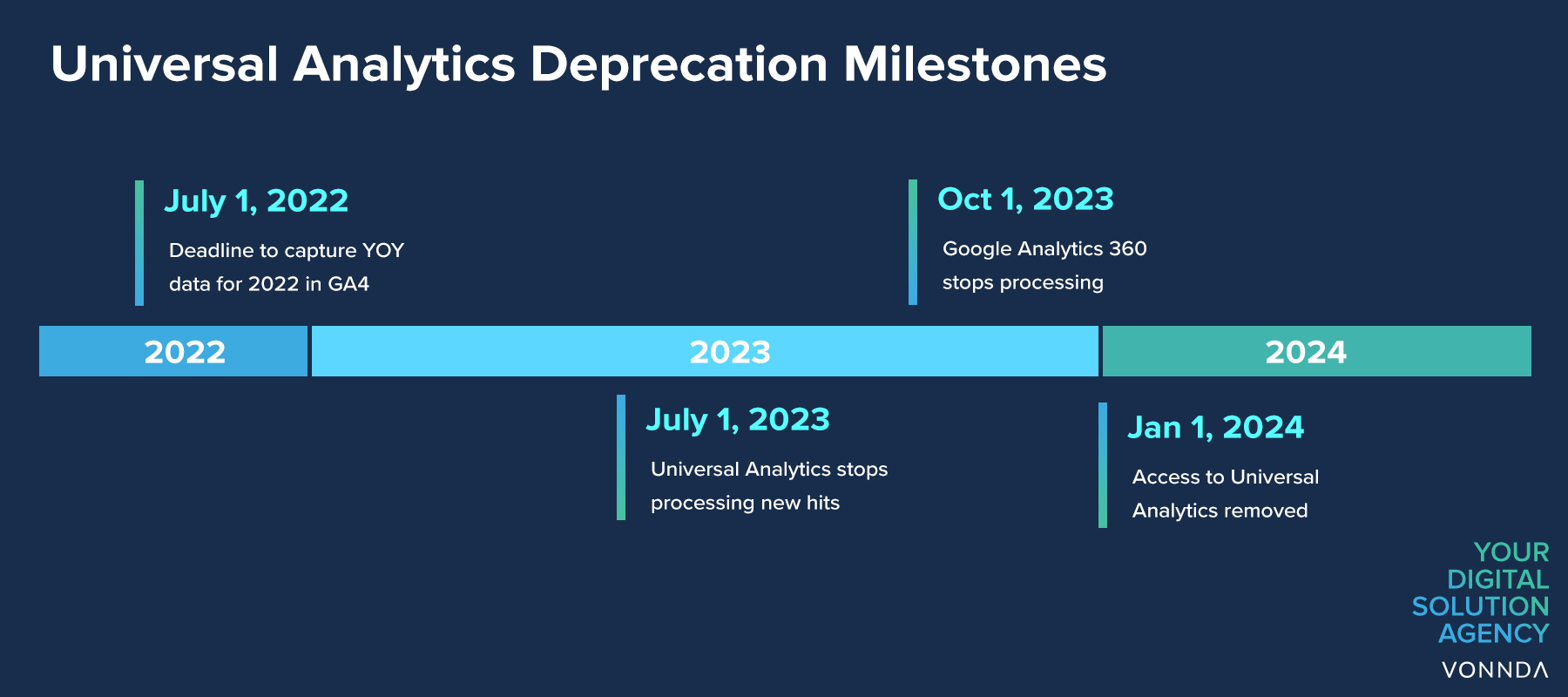 Data Driven Decisions
Here at Vonnda, we believe in data-driven decision making (DDDM) and rely heavily on analytics like those you find in Google. We use analytics daily to help our partners meet their goals and thrive. Best practices will only get you so far; actual data is the only way to truly evaluate new features, changes to site structure, A/B testing, impacts on conversions, and other website optimizations. That's what makes implementing GA4 before the end of July 2022 so important. Without making the change ASAP, you risk losing the ability to manage and utilize the data you've worked hard to collect. In turn, you risk the growth of your brand by making uninformed decisions.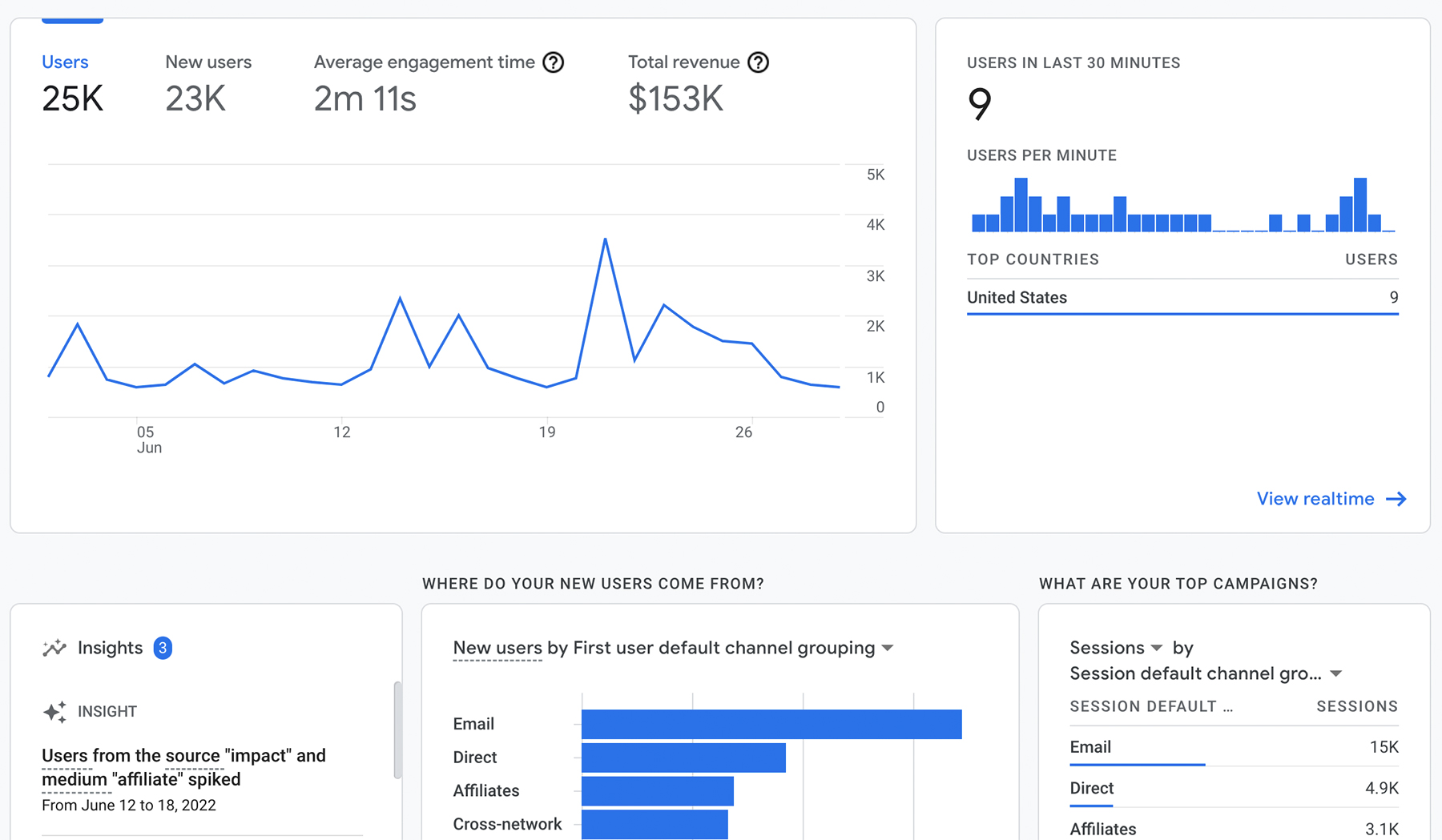 GA4 Improvements
Luckily, the switch to GA4 comes with some much needed improvements. While Universal Analytics relied heavily on cookies and desktop traffic, Google Analytics 4 is better suited for the evolving discussion around internet privacy, offering fine-tuned controls for data collection. GA4 operates across platforms, doesn't store IP addresses, and uses an event-based data structure to deliver precise metrics.
Change is hard, especially regarding systems that are as integral as analytics information. That's exactly why you should make sure you're prepared for the Universal Analytics end-of-life date by getting started with Google Analytics 4 as soon as possible. Implement GA4 by the end of July to ensure a smooth transition.
Need help getting started? Contact us now.