Is Your Agency Working Hard Or Hardly Working For You?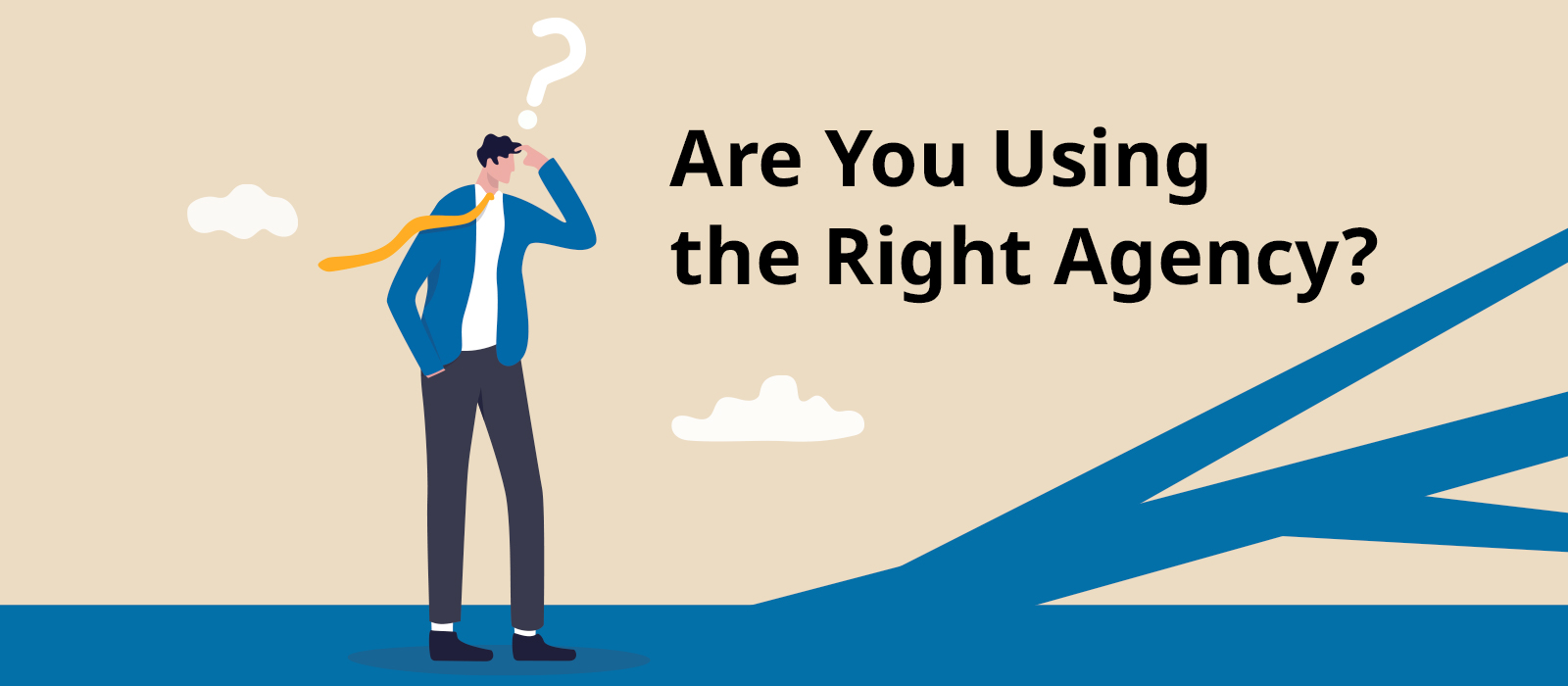 It's easy to get stuck in a rut when it comes to the design and function of your website. Sometimes it's because an update seems like a nearly impossible task, sometimes you simply don't know about the latest trends and innovations, and sometimes it's because you don't have a reliable agency to help keep your website fresh and engaging. If the last option rings especially true, it might be time to consider a new agency.
---
How do you know if you're working with the right agency for you?
Do you sometimes find yourself frustrated by the quality of work or the amount of time your agency takes to solve issues that arise?
Do you hesitate to make changes and improvements to your ecommerce site because your agency might not be able to keep up with your vision?
Have you infused resources towards a revamp but still find parts of your site to be clunky or outdated?
Is your agency hard to reach at critical times, when help is needed ASAP?
If you answered yes to any of those questions, it's time to consider a new agency.
---
Here at Vonnda, we promise to be there when you need us the most.
We're always a phone call, email, or Slack message away and ready to assist.
We don't outsource so you can rest assured that we're within a few hours of your timezone no matter where you are in the US.
We have a high concentration of senior-level developers with the knowledge you need to create a fully functional and aesthetically pleasing site that will keep your customers captivated.
We've worked with Magento since 2008 so we can proudly say we're experienced and deeply understand even the most complex components of Magento services. We've worked on 75+ Magento sites and have 20+ certificates to show that this is truly our area of expertise. Whether you're starting a brand new project or want to add functionality to an existing site, we use best practices to create solutions that will wow you and your customers.
We offer billing transparency so you know exactly how your site is being improved. We proactively address site issues, provide health monitoring, and take time to hold weekly check-ins to make sure you're on track to achieve your goals and are up-to-date on all security standards. With Vonnda, you can rest assured that your site is as important to us as it is to you; your success is our success.
If you think it might be time for a new agency, we're here to help. Contact us now for a site consultation.